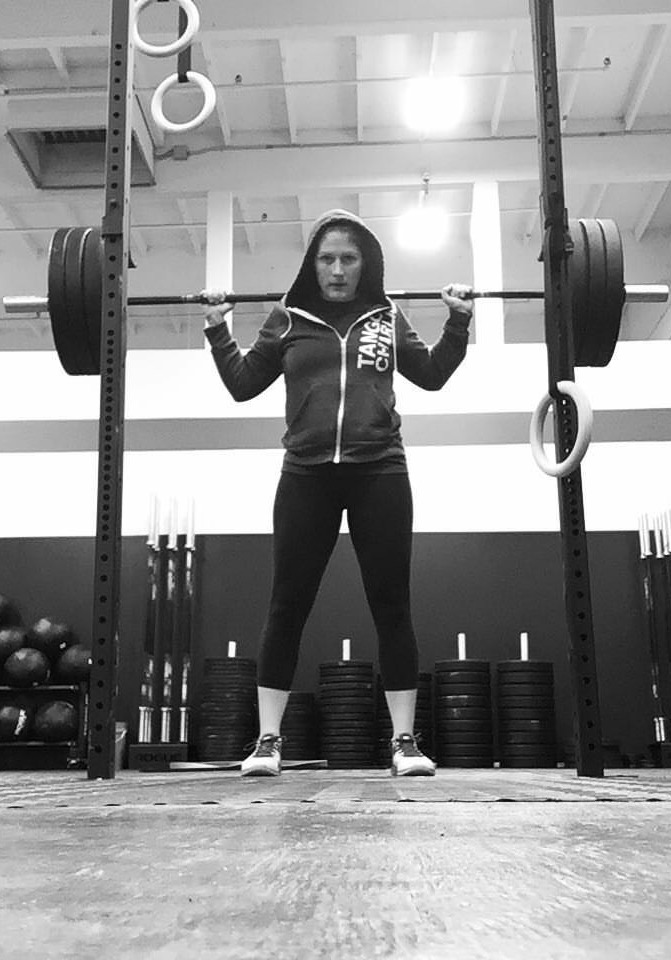 Jess McNabney
Head Trainer
CrossFit Level 2
CrossFit Gymnastics
CrossFit Kids
CrossFit Mobility Trainer
CrossFit Rowing Trainer
CrossFit Strongman
CrossFit Weightlifting
ACE Certified Personal Trainer
2nd Degree Black belt
2 time North East Regional Athlete
I started my CrossFit journey over five years ago. I had been a multi-sport athlete throughout high school and college and was looking for a way to continue to stay active. I had also recently received my 1st degree black belt in mixed martial arts and was looking for a way to increase my fitness beyond that to assist in my pursuit of my secondary black belt.
Starting CrossFit is by far one of the best decisions I've ever made. After a year of participating, I decided I wanted to make CrossFit my career. Being involved in making someone's life better is a truly rewarding process. I enjoy watching people get that spark when they realize they have only tapped into a small amount of what they are truly capable of. I love being able to help people set and achieve goals and change the way that they can they live their lives just being more fit.
I've even watched my own life change through CrossFit. I have gone through two pregnancies now while doing CrossFit. My doctor has been thrilled with the effect continuing CrossFit throughout my pregnancy has had on my body and on the actual delivery as well. It may not be much, but that's just a small part of the impact CrossFit can have on people's lives.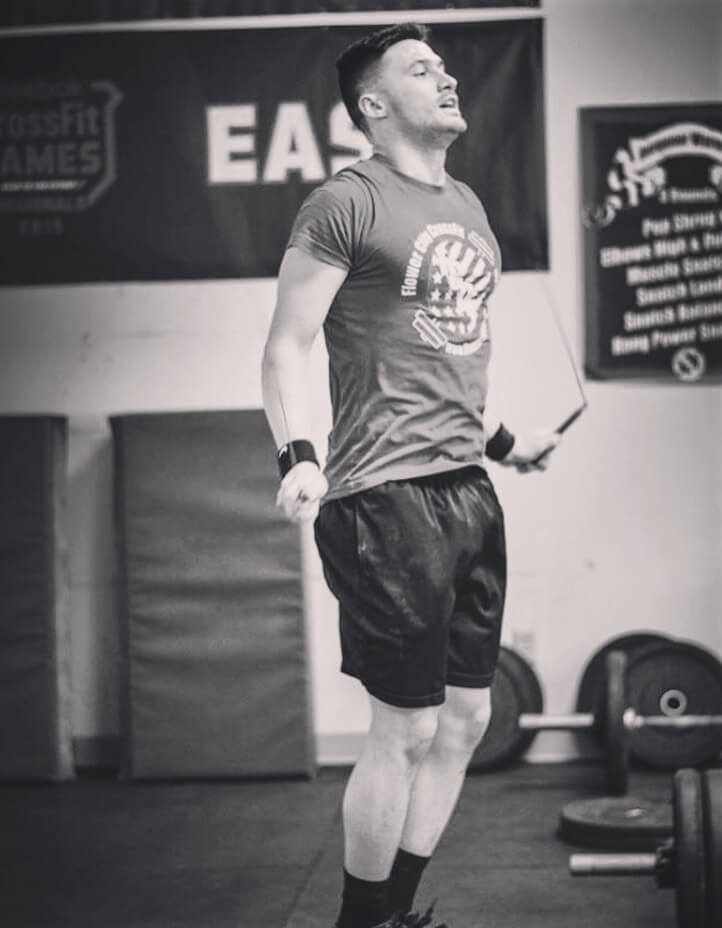 Josh Johnson
Affiliate Owner
CrossFit Level 1
CrossFit Gymnastics
CrossFit Kids
CrossFit Judges Course
Josh has competed in sports "since he was in diapers" so it's up for debate how long that really is. He played Soccer, basketball, baseball and lacrosse throughout his younger years before shifting his entire focus to soccer year round. After high school Josh stayed in the area and attended MCC and SUNY Brockport before accepting a position as General Manager of the Rochester Sports Garden in 2013. It wasn't until early 2014 that he was introduced to CrossFit but instantly fell in love. He has always been very competitive and the nature of CrossFit has given him a platform to continually advance through the sport and help others along the way. Josh received his L1 in October of 2015 and has trained at various boxes around Rochester since he came onto the scene. His passion for fitness and more specifically CrossFit continued to grow until he decided to open CrossFit RSG. "CrossFit has not only given me a fun effective way to stay in shape all year round but it's also taught me a lot about myself and what I am capable of, even outside the gym"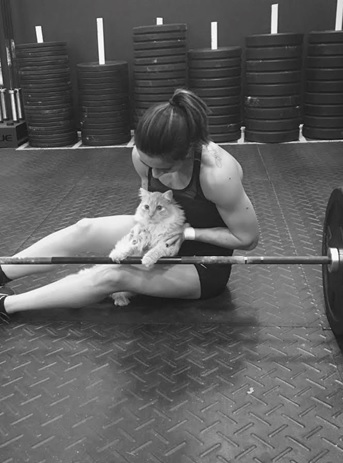 CrossFit Level 1
CrossFit Gymnastics
CrossFit Judges Course
Sports have always been a part of my life: A competing gymnast for five years, a cheerleader for seven, and a softball player for four. Following high school sports and the dreaded freshman 15, I quickly realized the importance of a daily workout regimen. For years, I tried various local gyms, running, zumba classes, even yoga; but nothing seemed to keep my attention or dedication. And then came CrossFit.
Two years ago, temporarily living in Dallas, TX, I found the first thing that felt like home in a small CrossFit box. I instantly fell in love with the competition of the sport, the confidence the sport gave me, and the constant, genuine support of the community. CrossFit changed my life. I'm both excited and honored to be a part of CrossFit RSG, as an athlete, and as a coach. If I can even be a small fraction of the change CrossFit can bring to someone's life, this journey will have been well worth it.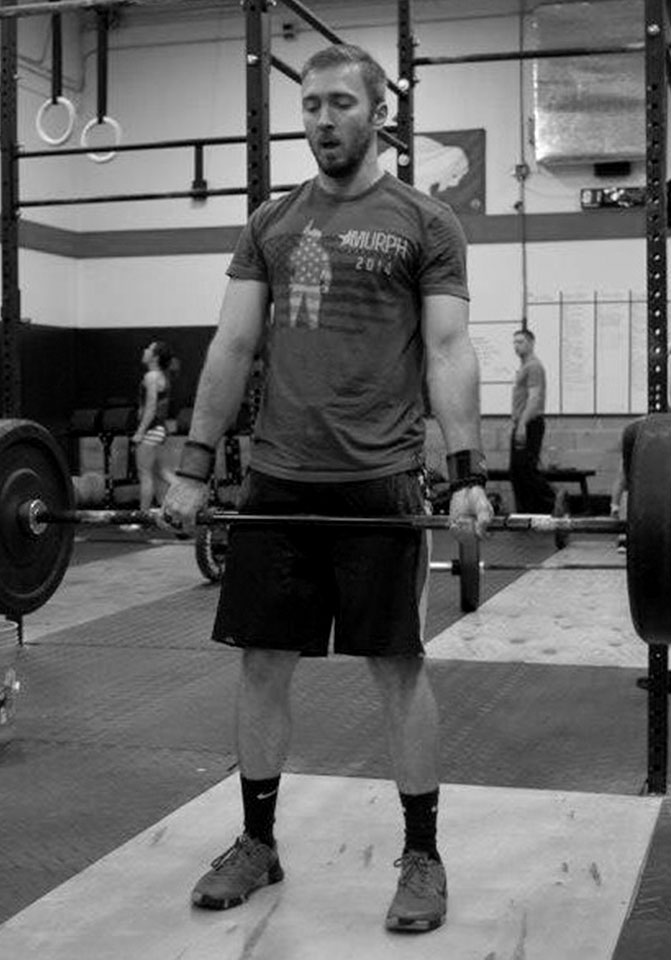 CrossFit Level 1
CrossFit Gymnastics
CrossFit Judges Course
Fitness Goals
"1000 lb Club" (Squat, Deadlift, Bench) – Done!
400 lb Back Squat (coming soon)
6:00 mile
1:30 "Grace"
4:00 "Fran"
My competitive fire was first discovered playing tackle football with friends growing up (I'm still open. throw me the ball!). Growing up I spent summers playing football, basketball, and street hockey nonstop with the kids in my neighborhood. It's been said that I could probably squat a medium sized zebra, and I largely attribute that to my time spent as a catcher in Little League, Babe Ruth League, and American Legion Baseball. The active lifestyle got a bit off track in college (hello pizza and garbage plates).  Once I had decided that I was sick of being overweight and lazy, I dedicated myself to getting back in shape.
It started with some home workout DVDs, but I missed the competitive nature of playing sports. I decided to try CrossFit in October of 2013 and haven't looked back. CrossFit also helped me in recovery from surgery after a pretty serious internal injury in 2015. Focus on getting better every day helped me measure my progress and keep me in the proper mindset to keep moving forward. I learn something new about fitness every day, and want to help everyone at the gym to be the best version of themselves. I try to bring this attitude to every class I train.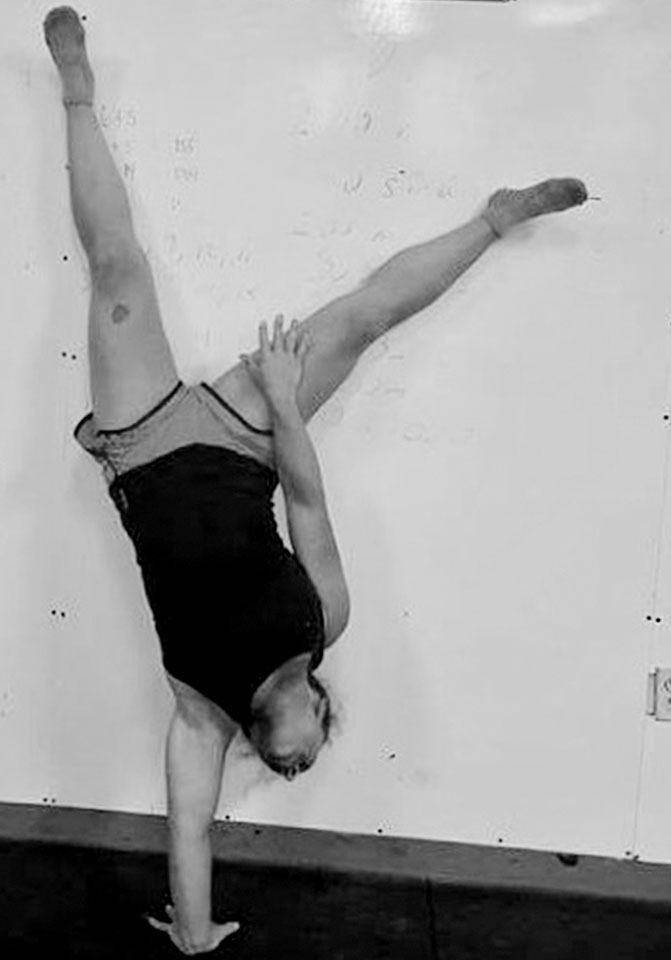 CrossFit Level 1
CrossFit Gymnastics
CrossFit Weightlifting
CrossFit Mobility
CrossFit Judges Course
Meg has always been active in sports.  She played softball and volleyball all though high school and then continued playing softball throughout college.  As an adult she took up running and swimming and has participated in numerous 5K's and even a Sprint Triathlon.
In 2012, Meg found CrossFit and never looked back.  "I like the challenges CrossFit gives you every day"  In November 2014, Meg decided to advance her knowledge and received her Level 1 and has been coaching at various boxes in Rochester ever since.